Golden Ticket Tour!
Wednesday, November 7th, 2018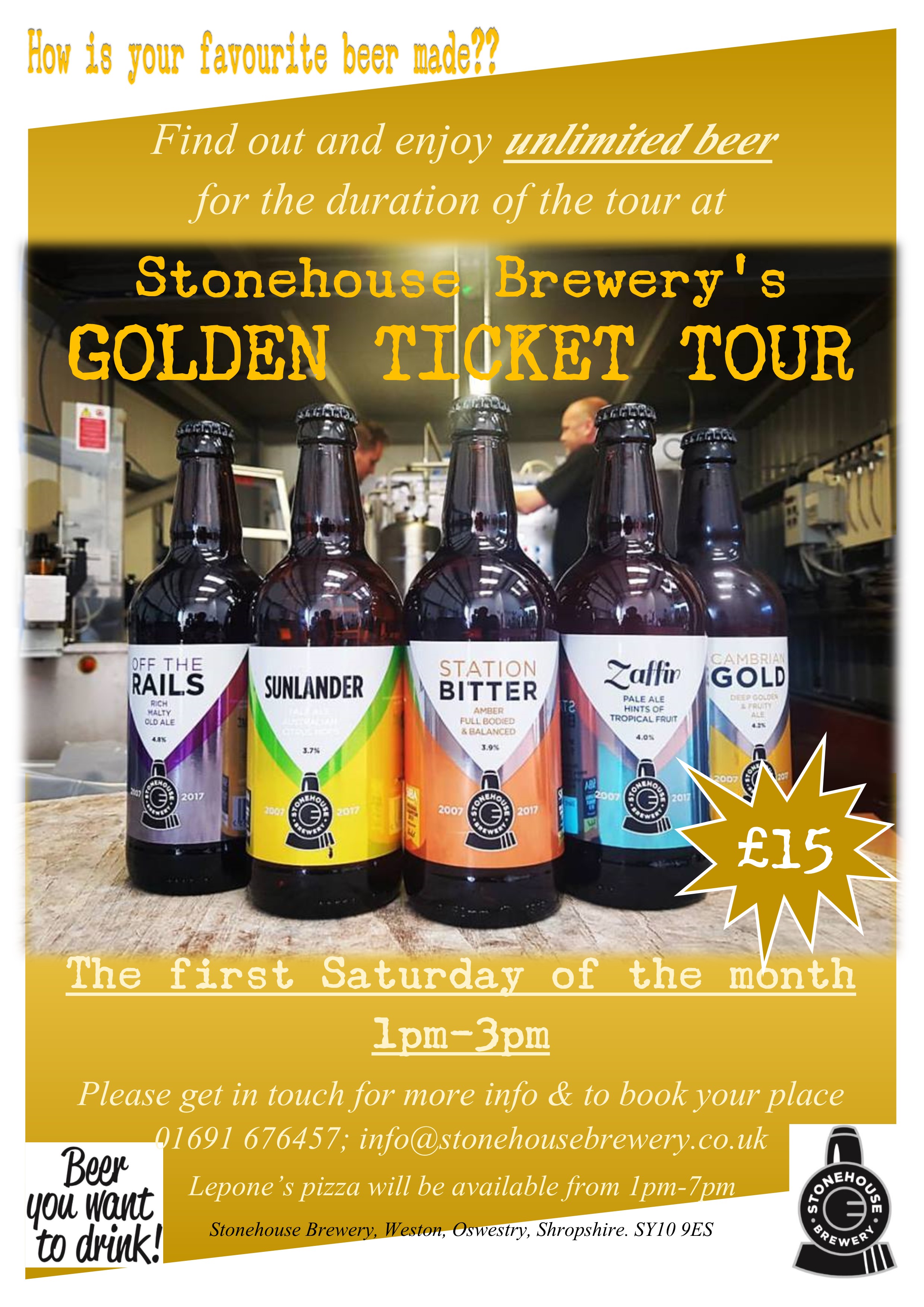 Ever wondered how your favourite beer is made? Come and join us on the last Golden Ticket tour of 2018! These 2 hours include an informative, guided tour of the brewery, time for Q&A and free beer.
Saturday 1st December 1pm – 3pm. Contact VJ at [email protected] for more info.