Golden Ticket Tour!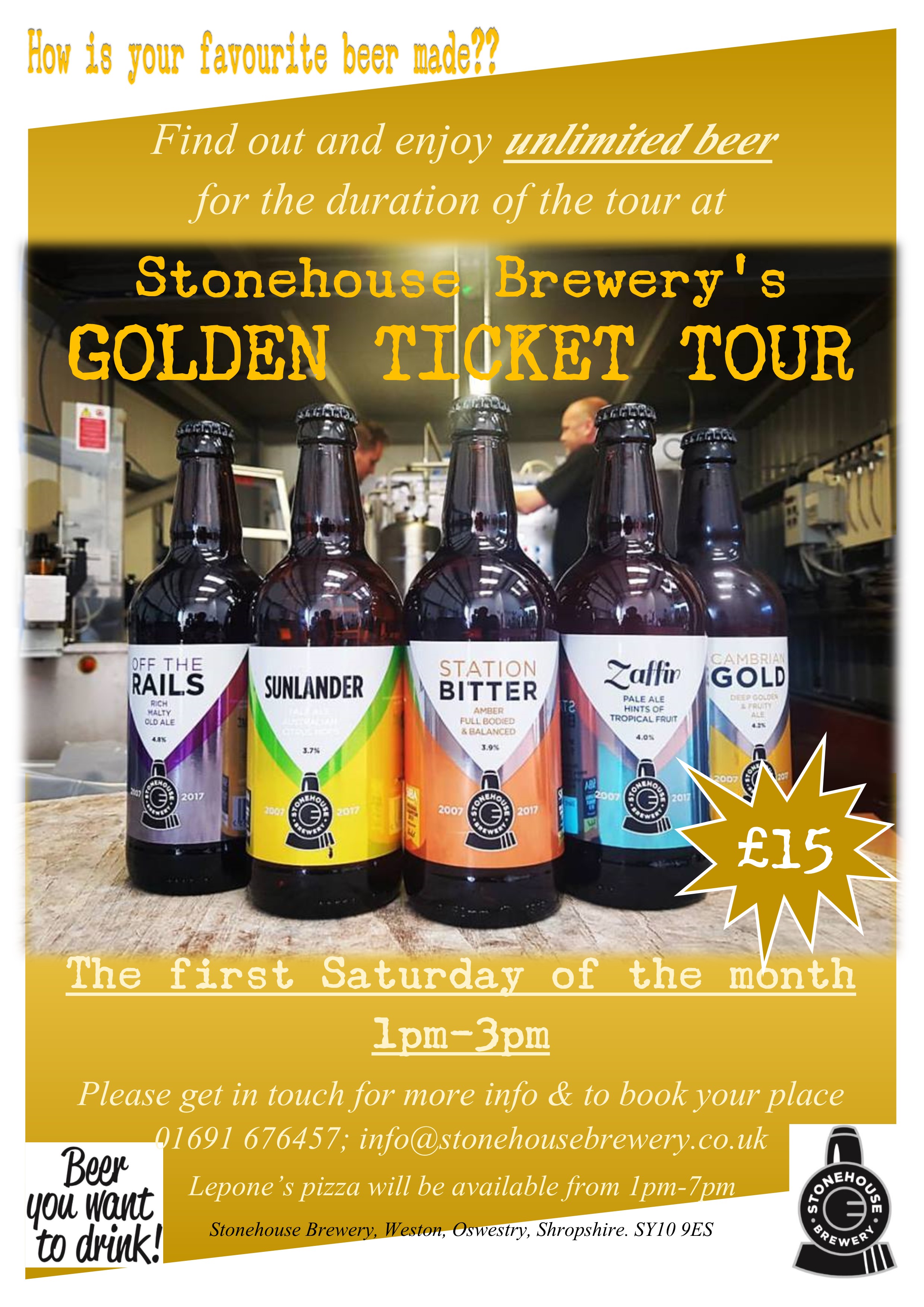 Ever wondered how your favourite beer is made? Come and join us on the last Golden Ticket tour of 2018! These 2 hours include an informative, guided tour of the brewery, time for Q&A and free beer.
Saturday 1st December 1pm – 3pm. Contact VJ at [email protected] for more info.
Open Mic Night!
We are hosting an Open Mic Night on Wednesday 21st November 6pm – 8pm. Whether you are a seasoned performer or looking for a safe place to try something new, get in touch to book your slot. A free beer for everyone who performs.
Contact [email protected] for more info.
2018 Christmas Beer has Arrived!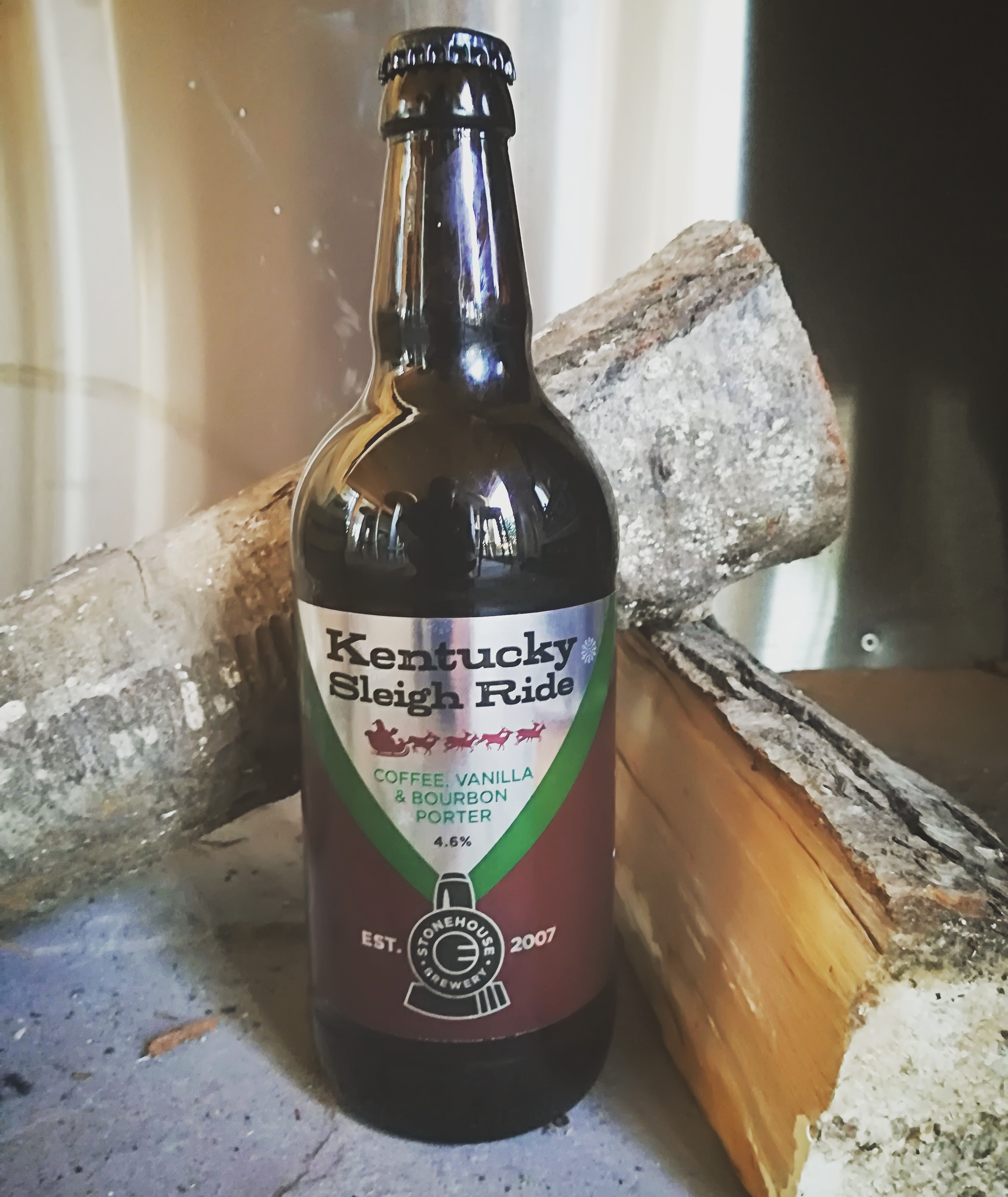 The Kentucky Sleigh Ride, is a deliciously smooth coffee, vanilla & bourbon porter which is sure to keep you warm this winter!
Currently available in bottles only but will be available by draft nearer Christmas.
New Brewery Hours & Pizza Times
We have decided to extend our opening times so we can spend even more time with you lovely folk! Come and join us…
Monday           9am – 5pm
Tuesday           9am – 5pm
Wednesday     9am – 5pm
Thursday         9am – 7pm      (Lepone's Pizza 5pm – 7pm)
Friday              9am – 7pm       (Lepone's Pizza 5pm – 7pm)
Saturday         10am – 7pm      (Lepone's Pizza 1pm – 7pm)
Sunday            Closed